Back to all stories
Friends are recognized as those entities that are there when you need them. And it wasn't quite that long ago when the world needed a friend.
September 2023
USA
The Full Fleet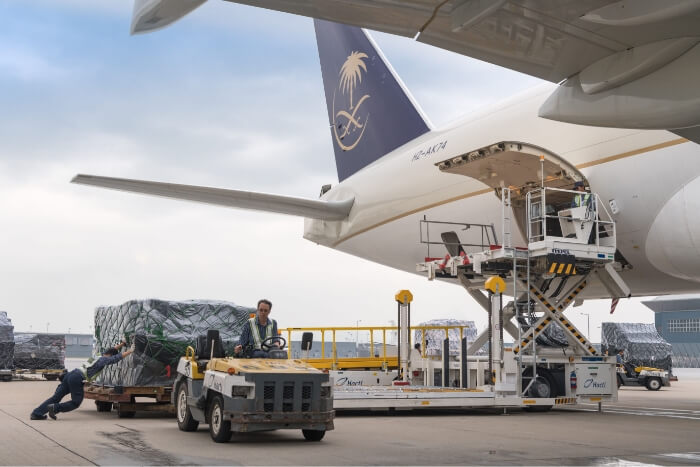 "We realize the great responsibility we carry in meeting the challenges of the pandemic. With the tremendous support given to us by the Kingdom's leadership, along with our remarkable internal team - the Saudia Cargo family in both Saudi and international offices - we played an essential role in reducing the repercussions of the pandemic. It is truly a humbling and proud opportunity to not only serve the Kingdom, but the global community. This only motivates us to do better in empowering people, businesses and communities."
When COVID-19 hit our world and no country remained unaffected, we faced the risk of losing out on our essentials. Suddenly, from basic necessities such as fruits and vegetables, seeds and grains, pharmaceuticals and vaccines, all the way to our grand luxuries such as horses and Formula-1 automobiles for races, and luxuries such as flowers and e-commerce all faced the threat of either facing delays in reception, or not arriving at expected destinations at all. The air cargo sector has played an integral role in securing the needs of our global communities. To ensure humanity does not suffer a single moment of panic, Saudia Cargo stepped up its operations and operated 212 million kilograms of air bridge around the clock. Tapping into its foundation of resilience and agility, Saudia Cargo secured commercial movement in the Kingdom without stopping, and its citizens did not undergo suffering due to shortages in supply of goods.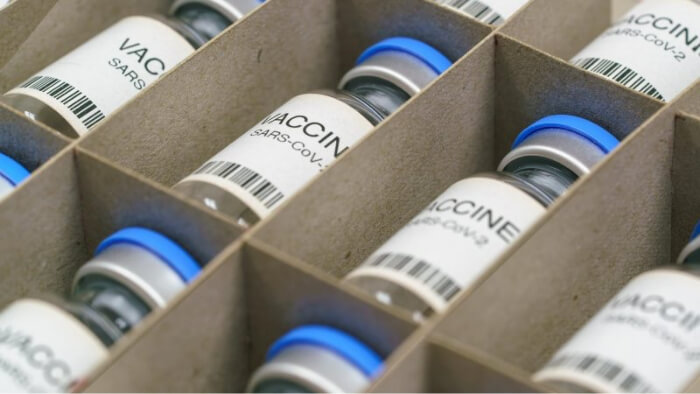 Minutes to clear and deliver vaccines
Million doses of virus corona vaccines
Minutes to clear and deliver vaccines
Moreover, Saudia Cargo - in cooperation with the health authorities - strengthened its preventive measures taken by the Kingdom and transported over 26 million doses of vaccines (Pfizer; Oxford; Moderna). As these vaccines require meticulous care, the company's trained cadres handled the shipments whilst taking extra precaution on refrigeration equipment and technologies such as the use of dry ice and surveillance. From the heart of the world, connecting East and West, Saudi Arabia is an airbridge for Saudia Cargo to seamlessly transport goods between continents in less than 10 hours, safely and quickly. In 2020 alone, Saudia Cargo transported over 500,000 tons of cargo and operated over 6,000 cargo flights. Uninterrupted airfreight services helped supply the world with vital medical cargo - 24 million kilograms at that! - and vaccines.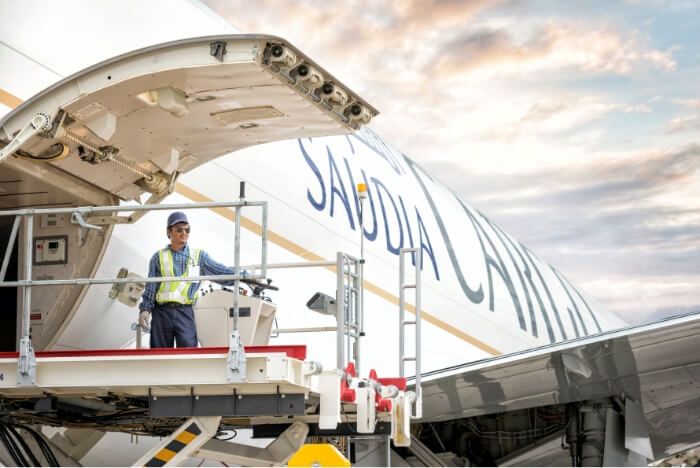 A FRIEND THROUGH TOUGH TIMES
The world needed a friend, particularly the most vulnerable communities, and Saudia Cargo served its purpose of existence by being just that, promising and delivering on life, uninterrupted.