Back to all stories
Spinning Dreams into reality
From the classic architecture, and stunning canals of Maastricht city in Netherlands.
September 2023
Netherlands
THE FULL FLEET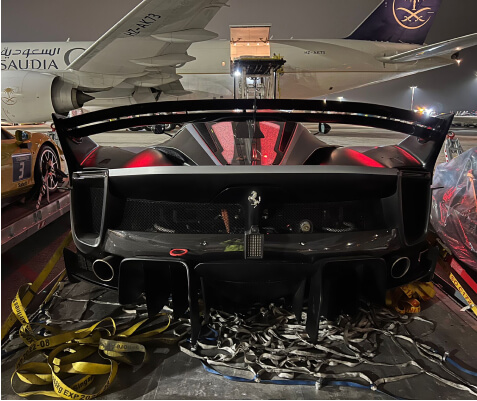 Every classic car is a slice of history that has a story to tell, appearing frozen in time yet its beauty a timeless work of prose and poetry. The public had the opportunity to enjoy 36 classic cars on exhibit, dating from 1929 to 1979.
Enter big wheels, spinning life, color and sound in one of the most vivacious car show tracks, in Riyadh Season! In partnership with General Entertainment Authority, and in coordination with Sela, the Saudia Cargo team worked on launching more cargo planes to carry 58 cars with a combined load exceeding 220 tons., that were to be displayed at the "Classic Cars" exhibition during Riyadh Season. In line with the exciting motor theme, the season included a motor show, its arena, and its karting cars, featuring a car accessories lounge, Ferrari World, and a large car show track.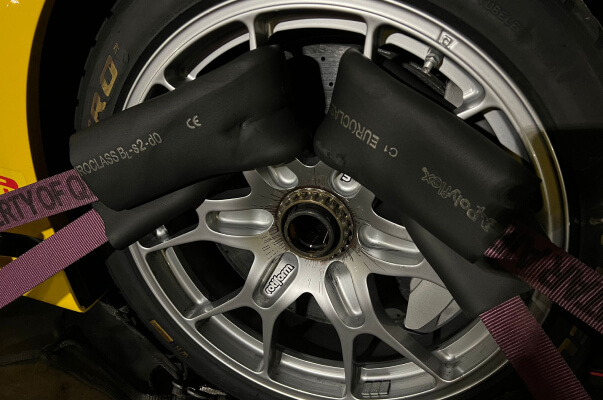 From the classic architecture, cobbled-stoned streets and stunning canals of Maastricht city in Netherlands, the cars began their journey East, towards the golden land of new opportunity and vision: Saudi Arabia. Taking meticulous care and attention from Maastricht Airport to King Khaled international Airport in Riyadh, Saudia Cargo successfully received the automobiles that arrived as the celebrities of the season, taking part in an unforgettable global event. The three-day festival, in line with the Kingdom's Vision 2030, not only focused on classic and Formula-E race cars, but - in keeping up with modern conscious technology - also innovative electric cars. Saudia Cargo took pride in the meticulous, careful facilitation and logistics of delivering these remarkable vehicles, flown in from Europe to Saudi Arabia, to help catalyze not only the public's appreciation towards a truly classic art of rare vehicles, but also catalyzing the Kingdom's Vision 2030.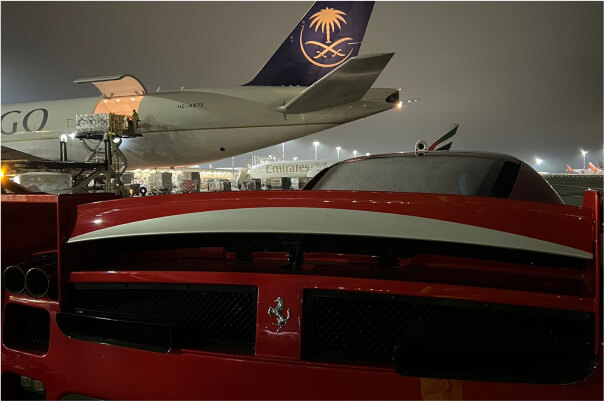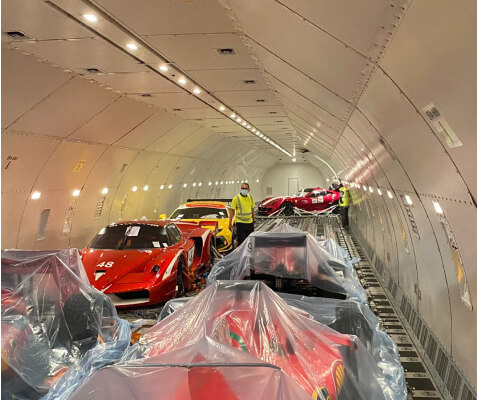 Dreams are surfaced by creative visionaries, and across the soft carpet of the desert's reverie, the big wheels left their mark, promising a return.