Back to all news
Saudia Cargo and Saudi Customs sign partnership memorandum
December 2019
JEDDAH | KSA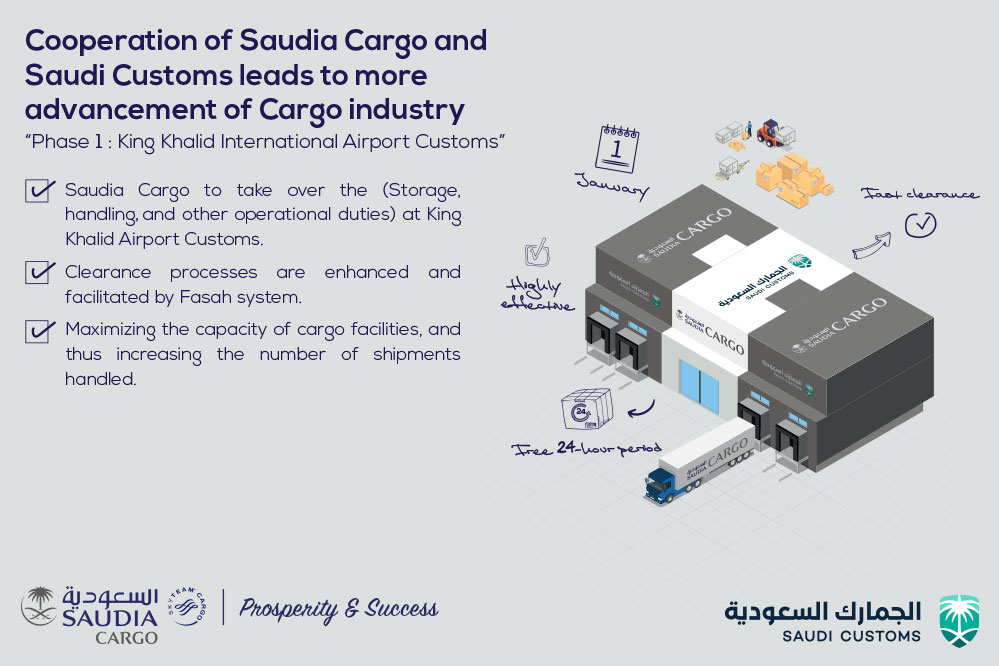 Saudia Cargo has signed a memorandum of understanding and cooperation with the Saudi Customs to bolster the performance of the cargo sector and increase its added value to the national economy.
The memorandum also aims to improve cargo services and enhance the efficiency of operation services at the King Khalid International Airport Customs.
Saudi Customs Governor Ahmed Abdulaziz Al-Haqbani and Saudia Cargo CEO Omar Talal Hariri attended the signing ceremony.
Saudia Cargo will take over operational services and tasks of King Khalid International Airport Customs during the first phase of the memorandum, including storage, handling and other operational duties. The clearance process and customs procedures for all customers will be facilitated and expedited by the "Fasah System" while the capacity of cargo facilities will be maximized, increasing the number of shipments handled.
The memorandum sets the new tariff for cargo categories at SAR 0.15 per kilo per day with a 24-hour grace period for storage and at SAR 0.10 per kilo for handling.