Back to all news
South African Member of Executive Committee for Roads and Transport Visits Saudia Cargo's booth
February 2019
JEDDAH | KSA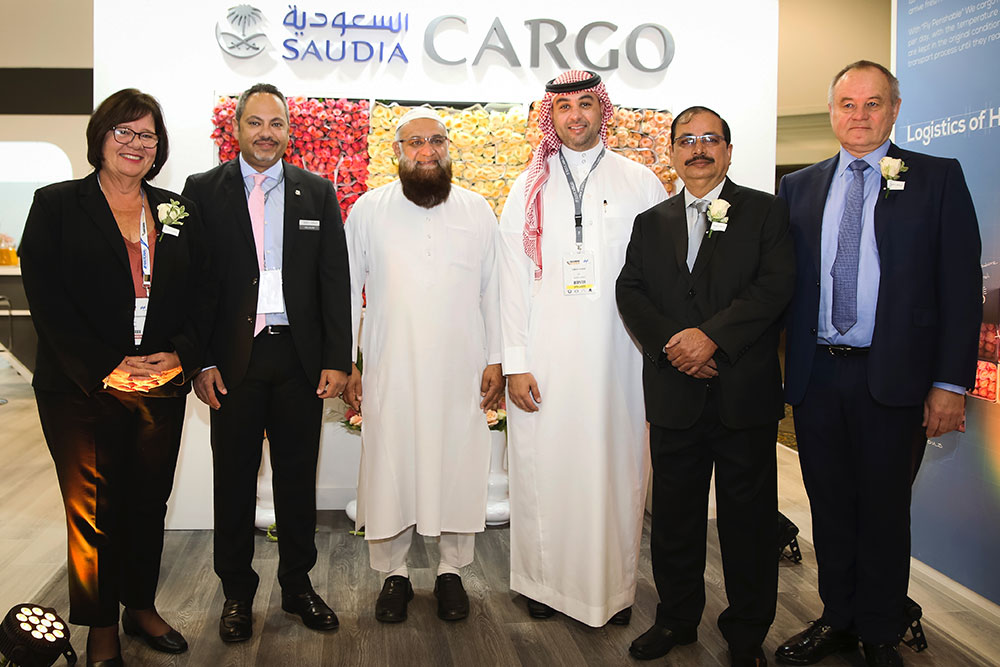 The South African Member of Executive Committee for Roads and Transport Mr. Ismail Vadi visited the booth of Saudi Airlines Cargo Company in Air Cargo Africa 2019, at Johannesburg, on 20 February.

During his visit, Mr. Vadi briefly discussed with Saudia Cargo's CEO Mr. Omar Hariri the opportunities in the country and Saudia Cargo's active participation in contributing to the economies of several African countries especially flying perishables from Africa to Europe.

Air Cargo Africa 2019 is the 5th global assembly that provides excellent opportunities, in engaging global air cargo & logistics firms, plus it's a hub for exploring & establishing partnerships & agreements through networking meetings between the different participating firms where many executives, leaders & experts of Air Cargo are attending the event.

Saudia Cargo always strives to participate in the various International conferences & summits engaging the global community & its clients, moreover, it provides a variety of Air Cargo services & products such as charter services, Fly Pharma, Fly Express, Fly Perishables & more.