Back to all news
Saudia Cargo signs new business deal with Air Charter Service in ACA 2019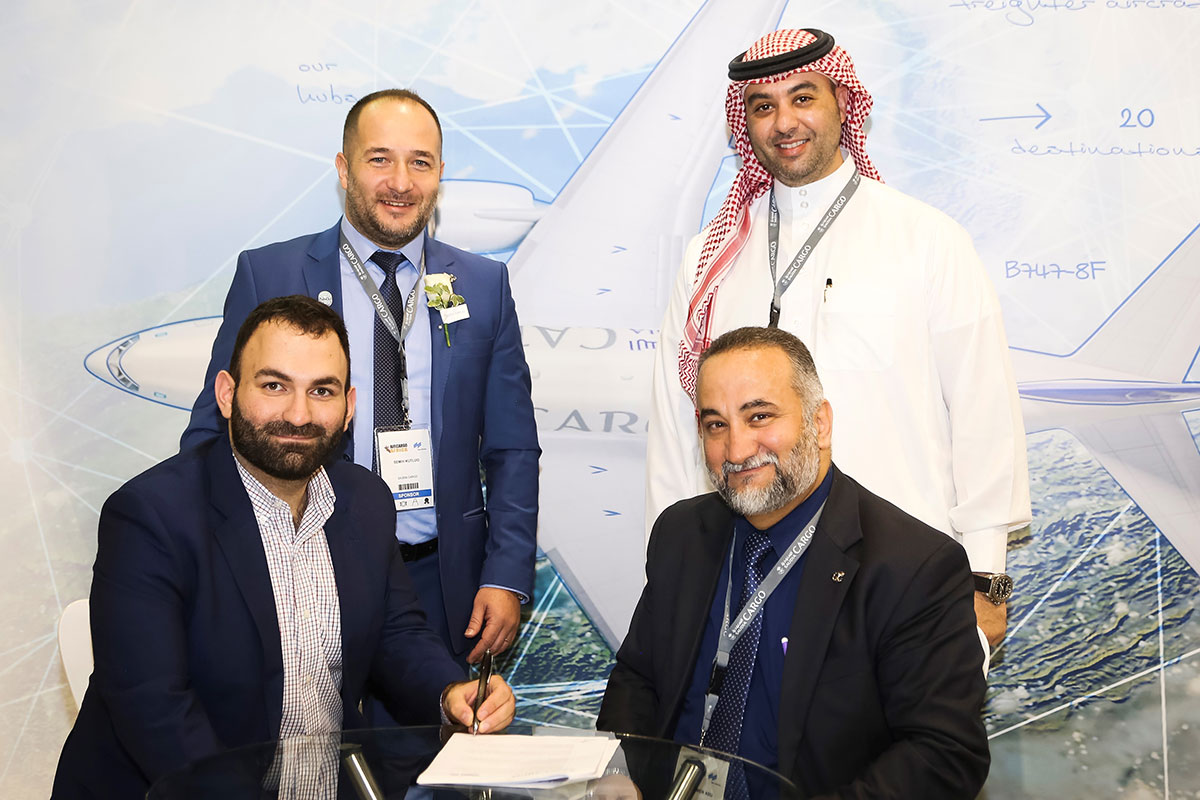 Saudia Cargo, the global leader in air freight services, and Air Charter Service have signed a new business deal on the sidelines of the three-day Air Cargo Africa in Johannesburg, South Africa.

ACS, a global leader in private jet, helicopter, airliner and cargo aircraft charters across Africa and other countries around the world accounting for over 1,000 charters annually, was represented by Alex Ignatov, ACS Assistant Director of Cargo Sales and Nagib Kasbari, consultant to ACS from Dubai office.

The contract signing took place at the Flower themed Saudia Cargo booth in the presence of Saudia Cargo CEO Omar Hariri, Amer Abu Obaid Executive Director Commercial and Semih Kutlug Director of Charters.
"We are very happy with this continuous business partnership between Saudia Cargo and Air Charter Service. We look forward to a successful long-term alliance between our companies," said Saudia Cargo CEO Omar Hariri.

The new business deal involves transporting rubber fenders for ship-docks by charter flights from the DWC Al Maktoum International Airport in Dubai to Dhaka, Bangladesh.

Saudia Cargo provides a variety of Air Cargo services & products such as charter services, Fly Pharma, Fly Express, Fly Perishables & more.