Back to all news
Saudia Cargo participates in the first Saudi International Airshow
February 2019
JEDDAH | KSA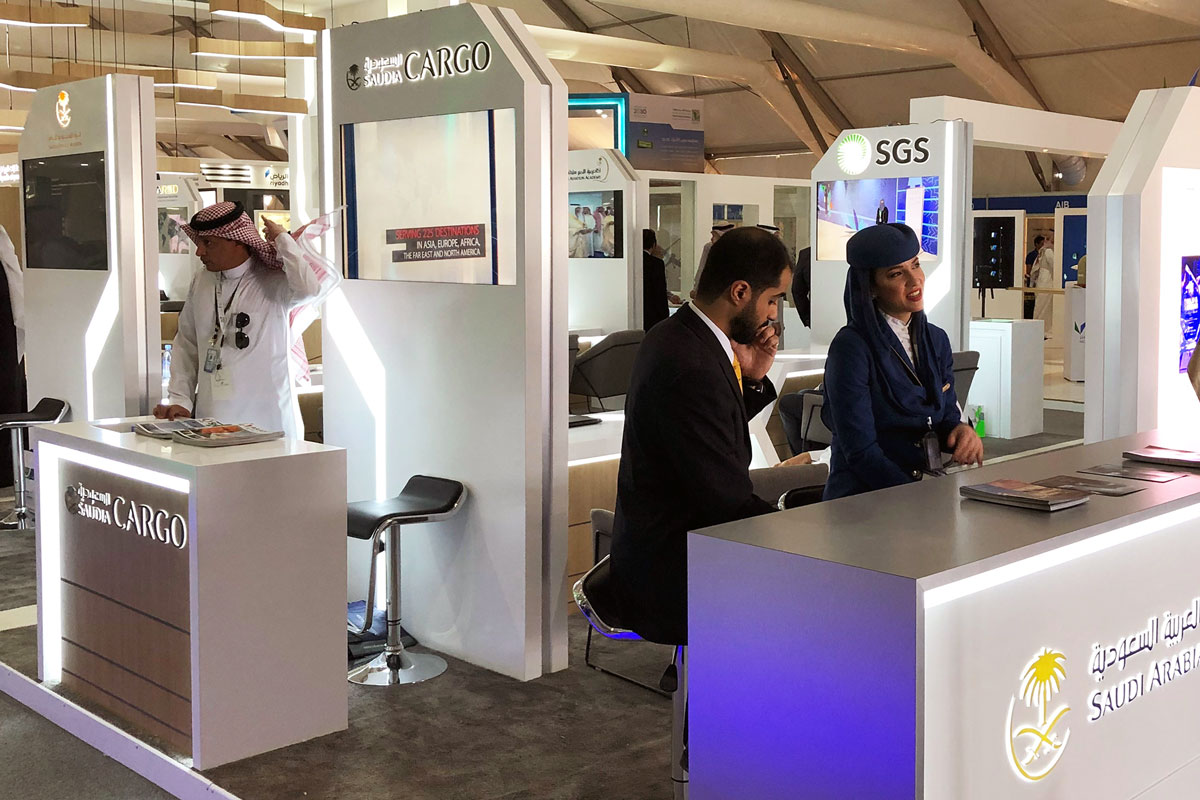 With the participation of many international Airlines, aviation companies & governmental firms, Saudi Airlines Cargo Company participated under the umbrella of Saudi Arabian Airlines (Saudia) alongside the other subsidiaries in the first Saudi International Airshow, taking place in Al-Thumamah Airport in Riyadh, during the period March 12-14, 2019.

The booth of Saudia included a special pavilion for Saudia Cargo showcasing its newest products & services in the Air Cargo & Ground Handling industries demonstrating its state-of-the-art logistical capabilities, & achievements.

The Saudi International Airshow is the first Aviation & Aerospace Exhibition of its kind in Saudi Arabia, With the participation of many global exhibitors varied from different international companies specialized in aviation, spare parts, Airports, military jets & various service providers.

Mr. Omar Hariri, Chief Executive Officer of Saudia Cargo underscored that the company's presence in the Airshow comes to endorse this important event in the scale of aviation & logistics industries, moreover, the company's participation came as part of its pivotal role in achieving Saudi vision 2030 which aims to make the Kingdom a global leading logistics hub.

Saudia Cargo has an extensive global network spanning four continents, 225 international destinations, and 26 domestic destinations, it operates a modern dedicated freighter fleet and offers an ample capacity on Saudia passenger fleet with a wide range of products, it renders a high level of service whilst continuing to deliver cost-effective solutions.